Today was a bit shit. It happens.
Now I know this isn't exactly a personal blog; I've been talking about generic and semi kid-friendly comings and goings of my trip, and I know that lots of fun and interesting and diverse people come to see those things, so I won't start talking about friend dramas or how I ran out of tampons or something, because I'm not a moron.
I wouldn't do that to you. Much.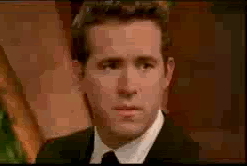 But I would like to inject a bit of balance into the shiny, happy land depicted in this blog by outlining things that are a bit shittier than normal. Today seemed to perfectly summarise all of the possible shittier things that ever happen here.
So here is what happened today.
I had to wake up at 8am.

Had only 5 hrs of sleep. Again.

Today is a Tuesday.

I had 6...no...oh shit. 7 and a half hours of class...

Just realised I completely forgot about one of the classes I've been having at the same time for nearly three months see I told you today was a very bad day.

Had to spend 6 hours in horrid plastic chairs.

Unusually long line at Tim Horton's so a delay in sanity-inducing breakfast.

Had a presentation to do in an international studies class.

Presentation died so had to access it awkwardly from the internet.

After the first group, prof said he was going to a meeting and will be back in an hour. Sure. Okay. Why not.

Prof came back one and a half hours later.

Had half hour to do presentation for which everyone else has had at least an hour.

Was late for French test.

Got two French tests back. Did shit.

Got told prolly won't be able to get refunded the $500 that is still on meal plan that I cannot/do not want to use before I leave.

Different bloke at the stir fry station at the caf who didn't put any flavourings in my fried rice.

No large-sized tea cup lids so had to awkwardly pour into a medium one so it could have a lid.

No friends around all day.

Did laundry. Forgot to wash towels.

Tried to find teacher to talk about essay - was told her office was in the residence I live in (what) but her name wasn't on any of the doors.

Mild panic attack about having to memorise three French orals and write 15 page essay by next Tuesday.

Toilet flushed on my bum twice.

Ran out of tea.

Massive headache.

Hate everyone.

Am now procrastinating said three French orals and 15 page essay.
Accurate.
Also, I fell asleep at my desk and woke up with my arm and watch imprint on my face.
AKML.
JUST HAD TO PURCHASE WITH REAL MONEY EXTRA PHOTO UPLOAD SPACE FROM BLOGGER BECAUSE I USED IT ALL.
Also. Apparently it's gonna start snowing on Saturday.
That is all.
This has been a rant. Thank you for your time. Normal programming resumes when I can find time between three French orals and a 15 page essay tomorrow.